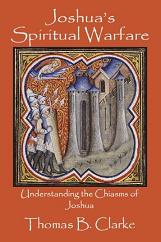 How to Purchase This Book
ISBN-10:
0981621309
ISBN-13:
978-0981621302
Release date:
March 2008
Pages:
232
Trim size:
6" x 9"
Genre:
Religion: Biblical Studies > Old Testament > Study
Religion: Biblical Studies > Criticism and Interpretation > Exegesis and Hermeneutics
Religion: Christian Life > Spiritual Warfare
Bookstores:
See Spring Arbor or Ingram catalogs



Paperback




Joshua's Spiritual Warfare

is printed in the USA, United Kingdom, and Australia.
While it is available from many on-line bookstores, Christian Book Distributors (CBD) does not currently carry this book. Sorry.
USA:
Amazon.com $15.95 (USD)
BarnesAndNoble.com $15.95 (USD)
UK:
Amazon.co.UK
Australia:
Bookworld.com.AU
Germany:
Amazon.DE
India:
Amazon.IN



Digital

Worldwide:
Kobo.com List price: $10.00 (USD)
eBookMall.com List price: $10.00 (USD)
This is an Adobe PDF (DRM) download, prices are often discounted
Adobe Digital Editions (ADE) is required.
ADE is available on Windows and Mac computers, and some tablets.
Before buying, please check if ADE is available on your mobile device.