My Books
Hi – if you are new to this site, my name is Thomas B. Clarke but everyone calls me Tom. I have written and published three Christian non-fiction books with a focus on the Bible's alluring splendor. Bible Discernments is the publishing division of my business, Prayer Gardeners.

I love to expose my readers to aspects about the Bible that are well-established but possibly not well-known. To me there is a profound beauty in the inspired text that God has given us.

For example, the web article What is a Chiasm? Definition and explanation of the chiastic structure has become quite popular since it was first released in 2009. My goal, whether writing about Old or New Testament topics, is for you to catch this strong desire to see more of that beauty in the Word of God.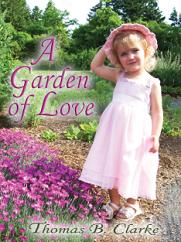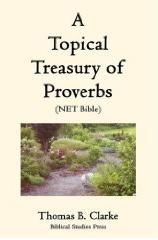 To learn more information about each book, click on its cover image


Joshua's Spiritual Warfare: Understanding the Chiasms of Joshua
for $15.95 (paperback, 232 pages)
The many chiastic structures of the Book of Joshua are revealed, discerning an emphasis on spiritual warfare …
Learn more

A Garden of Love
for $19.95 (paperback, color, 82 pages)
Gift book
The imagery of soft and delicate flowers is used to associate thirty perennial flowers with a Scriptural application of love …
Learn more

A Topical Treasury of Proverbs
for $19.95 (paperback, 336 pages)
This topical study is a thorough review of one hundred topics from
Anger
to
Zeal
from the book of Proverbs …
Learn more
Please feel free to read a bit about me, investigate my teaching topics, or follow my blog. I pray they will somehow increase your passion for the Bible and your pursuit of Jesus Christ.